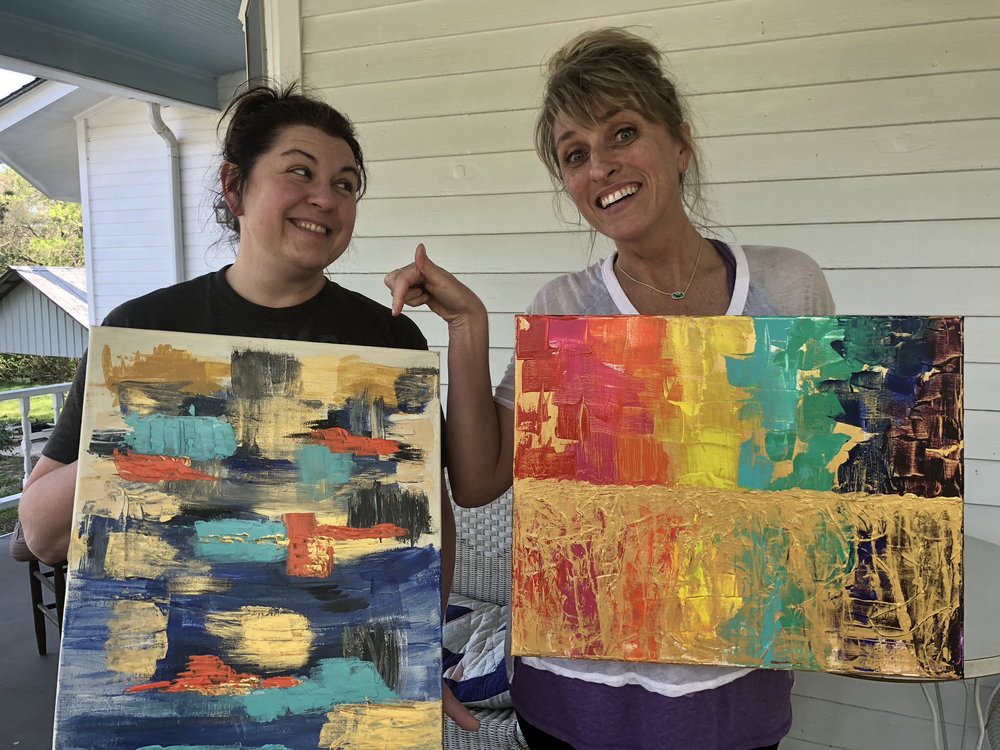 That's right FRIENDZ, we are hosting an event! It's our way to get personal with our audience and share some of the things that we love. There will be lots of Fun, Art, Yoga, and Food. And a little dancing. And Kim will probably sing. You know, just like we are IRL!
We hope you can join us in Batesville on April 27 from 9-3. The price is $75 and includes all of the food, yoga, art supplies, and a little swag. The space is wonderful and we are so excited to share everything with you.
This is your chance to spend the day with us in real life! We will definitely try to class up our act and put on some makeup (and maybe fix our hair). But you don't have to. You do you!
To register, click the link below. See you there!